New Year
And Happy New Year to everyone. :)
I wanted to write in English again.
The New Year's Eve was good, I made the decoration:
And we made a salat with Gabi, but I didn't make a photo of it, but it was really delicious. :)
Gabi was here for almost a week, but the vacation has ended. :(
I have made some photos again, I have photo-mania. :)
Gabi when she had to learn organic chemistry, but she was too sleepy. :)
And this is my map on my wall with my favourite countries Slovenia, Croatia, Bosnia and Hercegovina: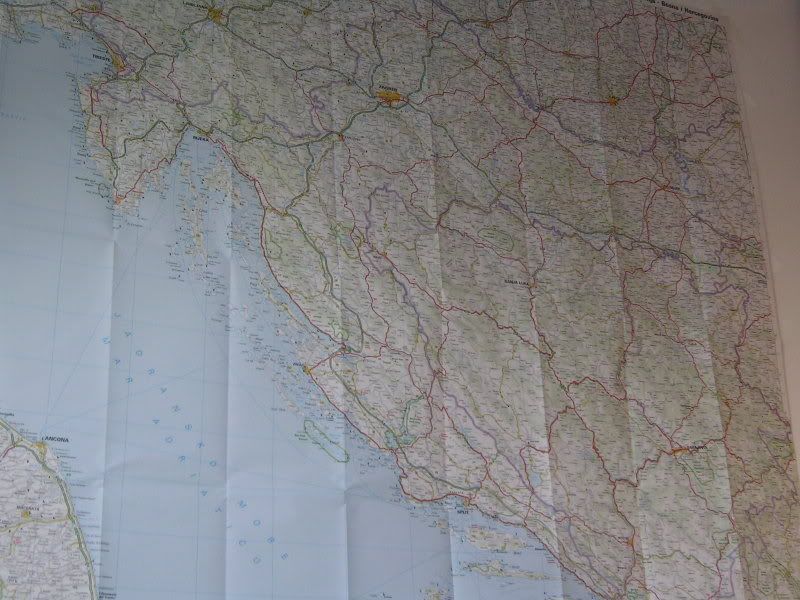 Yes, and Slovenia has € from the start of the year. Wow, when will we pay with Euro here?
I've just read the "Beszterce ostroma" book, it was a required reading. I hate required readings, but this one wasn't so bad.